Read Ultimate Autos Customer Reviews in Clio, Michigan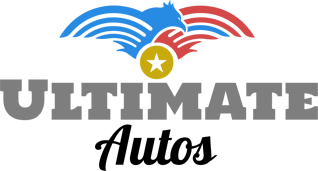 "
Great place to purchase a used vehicle, the mechanic shop is very good as well
Jan 25, 2023,
shelby seward
"
Tyson was our salesman he was very nice and very patient. They gave us a fair value for trade on our truck and we ended up driving away with the vehicle we wanted. The staff were very helpful with all questions. All and all best experience I have ever had buying a vehicle. Tyson I hope you get that raise because your good attitude sold us on buying a truck from you guys. We will be sending people your way!!! If I could give you guys 10 stars I would.
"
Was very scheptical about working with dealer ships, but Aaron and tyson made it a breeze. Will definitely be a life time customer thanks again guys
Jan 12, 2023,
Darin Peterson
Jan 12, 2023,
Darin peterson
"
Very helpful. Helped find me front clip for the car I was buying and replaced battery at last minute.
Jan 4, 2023,
Krystal Cooke
Dec 31, 2022,
Kimberly Peelman
"
What a great car buying experience! These guys went above and beyond for us! We came across a few bumps in the process (not their fault) and ended up spending a little extra time at the shop and it was quite fun actually. Just a bunch of hard working down to earth people who have pride in what they do. We highly recommend Ultimate Autos! Thanks for the jerkey and great experience fellas!
Dec 29, 2022,
Peter Sardo
Dec 23, 2022,
James McCauley
"
Good experience overall, unlike numbers oriented dealerships.Fair pricing and down to earth people, made for a much better buying experience. Not to mention the top notch finance wiz Christy Farthing with ELGA Credit Union.I will definitely refer anyone looking for a pick up truck and a good experience to Ultimate.
Dec 21, 2022,
Dakota Reynolds
"
Purchased a 2019 Scat Pack Challenger. The guys were awesome to deal with! Very friendly took good care of me!! TWO thumbs up! I will recommend this place to anyone!! I will be back!! Thanks again guys!!
Dec 6, 2022,
John Phillips
"
Purchased a 2004 Powerstroke and its a great truck. Thanks guys ill be sure to come back when I need another
Dec 6, 2022,
Sara Urmanic
"
These are the best guys to get a car from. Very helpful and fun. Thanks ultimate autos
Nov 29, 2022,
Brandon Grieve
"
I recently purchased my first newer vehicle with these guys and i cant describe how helpful every one of these guys were. I would recommened them to everyone!
Nov 26, 2022,
Evelyn Senkmajer
Nov 25, 2022,
Leslie Short
"
Great people and great cars to buy !
Nov 25, 2022,
cody graham
Nov 23, 2022,
Helen LeDonne
"
Great place. Friendly staff.
Oct 13, 2022,
John Gillespie
"
Seemed to be OK, had a vehicle that I was interested in. A little pricey but it seems all dealerships are all over.
Oct 3, 2022,
Betty Miranda
"
Our Salesmen was Tyson, and this guy was absolutely fantastic to deal with. I wish all salesmen used his approach. We purchased virtually, he took me on a virtual test drive and vehicle walk around. He was really great to work with and Ultimate accommodated me being in Florida as this was for my Michigan home. Thanks to all for your help! Keep up the good work!!!! S. Perry
"
Want to give Zac, Aaron, Cliff, Tyson a big shout out. I came all the way from Ohio to purchase my car. They took very good care of me. Absolutely one of the best. I would highly recommend going and checking them out.
Aug 18, 2022,
David Newsome
Aug 3, 2022,
Taylor Myers
"
Wonderful customer service & great selection. They exceeded my expectations 😊. Thanks Ultimate Autos!!
Jul 25, 2022,
Leslie Littleton
"
Just got a chevy tahoe couldn't be happier. Staff was very plesant and knowledgeable. We will be back again for our second car.
Jul 9, 2022,
Anthony Blankenship
"
Very polite ppl. Had great service quite size lot to choose from
Jul 5, 2022,
Logann Ovalle
"
Got pre approved, quick and easy in and out !
May 20, 2022,
Rachel Rivers
"
My husband bought his truck here after seeing an ad online. Loves the truck, runs great. This dealership seems to be wonderful in my opinion no problems
Apr 30, 2022,
Eric Woodridge
"
Aaron and Tyson were very friendly and courteous. I felt like I was part of their family. I will be buying my next truck from them!
Powered by
Dealer Car Search
Disclosure
The reviews displayed may or may not be a complete set. Reviews may be removed if they:
i. Are abusive. An abusive review or comment is one that makes personal attacks, threatens, or harasses others, or uses profanity.
ii. Violate privacy. Reviews that mention specific names of individuals or personal information in a manner that is inappropriate and/or unrelated to the performance of the service rendered are subject to removal.
iii. Are not from a current customer.
iv. Contain material falsehoods.
v. Are deemed inappropriate.
To encourage all feedback, positive or otherwise, an equal incentive for reviews, regardless of rating, may have been provided to the reviewer.
Google reviews provided via APIs https://www.google.com/+/policy/embedded-content.html
See what our customers have to say