Read Ultimate Autos Customer Reviews in Clio, Michigan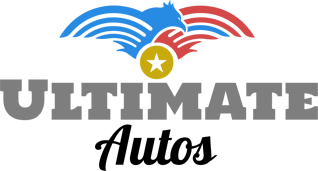 Oct 3, 2022,
Betty Miranda
"
Our Salesmen was Tyson, and this guy was absolutely fantastic to deal with. I wish all salesmen used his approach. We purchased virtually, he took me on a virtual test drive and vehicle walk around. He was really great to work with and Ultimate accommodated me being in Florida as this was for my Michigan home. Thanks to all for your help! Keep up the good work!!!! S. Perry
"
Want to give Zac, Aaron, Cliff, Tyson a big shout out. I came all the way from Ohio to purchase my car. They took very good care of me. Absolutely one of the best. I would highly recommend going and checking them out.
Aug 18, 2022,
David Newsome
Aug 3, 2022,
Taylor Myers
"
Wonderful customer service & great selection. They exceeded my expectations 😊. Thanks Ultimate Autos!!
Jul 25, 2022,
Leslie Littleton
"
Just got a chevy tahoe couldn't be happier. Staff was very plesant and knowledgeable. We will be back again for our second car.
Jul 9, 2022,
Anthony Blankenship
"
Very polite ppl. Had great service quite size lot to choose from
Jul 5, 2022,
Logann Ovalle
"
Got pre approved, quick and easy in and out !
May 20, 2022,
Rachel Rivers
"
My husband bought his truck here after seeing an ad online. Loves the truck, runs great. This dealership seems to be wonderful in my opinion no problems
Apr 30, 2022,
Eric Woodridge
"
Aaron and Tyson were very friendly and courteous. I felt like I was part of their family. I will be buying my next truck from them!
Apr 29, 2022,
Alex Meduvsky
"
I worked with Aaron and Tyson on a 2014 Equinox and everything went very smoothly. I was impressed with their professionalism and flexibility ( I drove almost 3 hours to test drive the vehicle). They answered all my questions beforehand and got me out the door without any issues once I was there. Thank you guys so much!
Apr 5, 2022,
Dominique Taylor
"
Awesome customer service! Was in-and-out. Aaron and Tyson are the best salesman's in Michigan! Large variety of cars and trucks available for all.
Apr 1, 2022,
Deon Pickett
"
Aaron and his staff is great. They went over and beyond to make sure we were happy with the purchase. The prices are beyond fair. The price of the camaro lt beat all other places I looked at. I will be buying more cars from them. The words I put here don't even tell how awesome this experience was.
Mar 30, 2022,
Blake Willis
Mar 30, 2022,
Steven Snider
"
Bought a mint 2015 Ram 2500 from Aaron. Great service and best pricing hands down
Mar 30, 2022,
Damien Ayres
Mar 25, 2022,
Cris Havens
"
In, out, work done quickly. Nice bunch of guys.
Mar 23, 2022,
Carmack Wayland
"
Owner is super cool, employees are super friendly. Great place to buy a car from
Mar 4, 2022,
Melinda Wells
"
Aaron and Tyson were great to work with! If you're out looking you should stop here
Feb 26, 2022,
Kevin Burke
"
Bought a car from Aaron, process was great and he was very helpful every step of the way. He allowed me to have the car checked out by my own mechanic prior to purchase. It seems like a lot of the negative reviews here don't understand "AS IS" purchases. If I buy a used vehicle AS IS I check it out thoroughly beforehand and certainly don't expect the dealer to fix problems that come up months after purchase. If I expected a warrantee, I'd buy new!! Keep up the good work Aaron!!
Feb 15, 2022,
Zach Martin
"
Very friendly staff. Tyson pulled the car around for me to test drive which I appreciated. I took it on a test drive to my own mechanic. Everything checked out and Aaron got me in touch with the bank he recommended down the road. Hassle free and low pressure place. I'd definitely recommend checking them out!
"
Work with Aaron and had the best experience!! Great inventory selection and very knowledgeable. Would recommend Ultimate Autos to anyone shopping for a quality used truck! Thanks Again Aaron
Feb 2, 2022,
Ethan Harris
"
This place was busy but Aaron answered all my questions and set me up with a nice car at a good price. I did purchase the warranty but the car has been treating me well. Will be my go to spot for a used car!
Jan 27, 2022,
Darwin Evans
"
Best experience I have had buying a vehicle no doubt. They were all very knowledgeable on all questions asked and Arron with the sale was no pressure at all and made it such a great experience. Would recommend anyone going there
"
Recently purchased a vehicle from Aaron. Happy with my purchase
Jan 17, 2022,
Lincoln Davis
Jan 12, 2022,
Jasmine Garcia
Jan 5, 2022,
Alex Sinclair
"
Update: I had the car for 3 months and it broke down due to a timing chain issue common with the Equinox. I was about 8 days expired out of the 3 month warranty provided by this dealership. Called initially to speak with owner and made aware of this issue and asked me to call him back after I found out for sure what was wrong. I tried calling back a few times over the next 2 days and the phone was not picked up. Footing $2.8k bill at dealership. I do not blame the owner for car issues, the initial buying process was a good experience, but very frustrating that warranty was so close to being still valid when issues started to arise. Just purchased today so can't speak to the longevity of the car, but Aaron was very friendly and made the buying process quick and simple. Reasonably priced cars. Can't beat that! Thanks for hooking me up.
Dec 24, 2021,
James Cooper
"
Aaron hooked me up. Worked well with me and my bank.
Powered by
Dealer Car Search
Disclosure
The reviews displayed may or may not be a complete set. Reviews may be removed if they:
i. Are abusive. An abusive review or comment is one that makes personal attacks, threatens, or harasses others, or uses profanity.
ii. Violate privacy. Reviews that mention specific names of individuals or personal information in a manner that is inappropriate and/or unrelated to the performance of the service rendered are subject to removal.
iii. Are not from a current customer.
iv. Contain material falsehoods.
v. Are deemed inappropriate.
To encourage all feedback, positive or otherwise, an equal incentive for reviews, regardless of rating, may have been provided to the reviewer.
Google reviews provided via APIs https://www.google.com/+/policy/embedded-content.html
See what our customers have to say